⭐⭐⭐⭐⭐ 4.8/5 1500+ of happy pet owners
Natural dog treats with benefits
A treat your dog will live for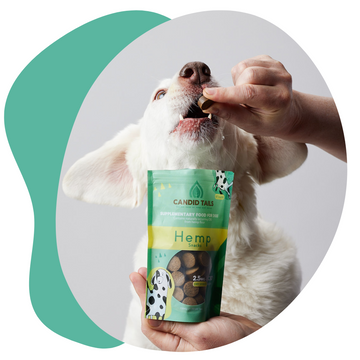 Sort by
Featured

Best selling

Alphabetically, A-Z

Alphabetically, Z-A

Price, low to high

Price, high to low

Date, old to new

Date, new to old
RETURNS AFTER 30 DAYS
No questions asked
FREE SHIPPING
On orders above €40
4.8/5 REVIEWS
1500 happy pet owners
FRIENDLY SUPPORT
We are happy to help
Nature's benefits
CBD oils for dogs and cats can bring plenty of benefits by balancing the endocannabinoid system.
Natural dog treats for calmth
✅ Our Relax+ natural dog treats are the ideal treat to calm your pet's during exciting events
✅ The natural calming herbs may benefit your dog when he has to stay home alone for 6+ hours
✅ During thunderstorms and fireworks our natural calming treats are a good option next to CBD oil
✅ Dogs that are nervous during car rides or other events may start enjoy tagging along.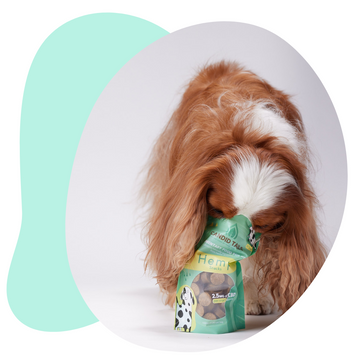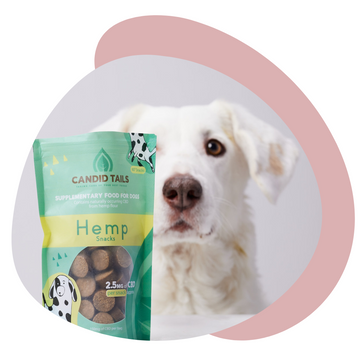 Natural dog treats to keep dog's active
✅ Our Mobility+ treats are the most complete natural treats of its kind.
✅ Mobility+ treats are a healthy addition to your senior dog's diet with a reduced desire to move
✅ Also young active dog's can benefit from these treats in the long run.
✅ Our mobility treats can reduce discomfort in dogs that are suffering from long lasting conditions.
.
Natural dog treats for your ecological footprint
✅ We use sustainable protein resources, often of insects and plant based to reduce the ecological footprint of your pet.
✅ We source organic ingredients to ensure not pesticides are used while making our natural dog treats
Trusted by hundreds of pet-owners
Already seeing results!
I have been using it for a week with my dog and I am already seeing great effects. It is an awesome product.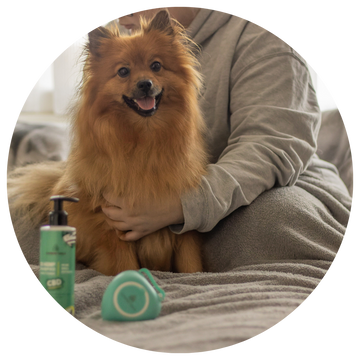 Thanks Candid Tails
My dog wants to thank Candid Tails. She is in love with the product, and so are we!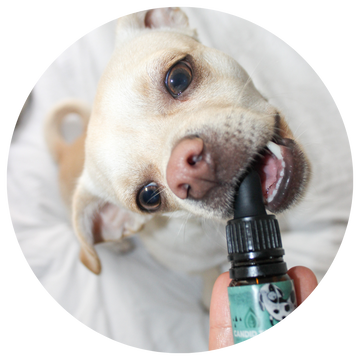 Awesome product
I've been using it for a week with my dog and I'm already seeing great effects! Awesome product!!! 😀✌🏼
Very pleased
I was very pleased that my order was shipped quickly. I was without product for a week and really noticed the difference.
Questions? We've got you covered!
What makes these natural dog treats different then others?
Our natural dog treats are healthy and actually have benefits. We focus on creating treats that are actually good for your dog and make him a better dog then he was yesterday.
How do I know which natural treat to buy?
This depends on which benefit your want for your dog. Currently we can offer a treat that will keep them mobile by maintaining healthy joints, and dog treats that will keep him calm.
Do you use organic ingredients in your natural treats?
Yess, candidtails works for 90% with organic ingredients.
What does the endocannabinoid system do?
The endocannabinoid system (ECS) is responsible for regulating many of our critical bodily functions. Those include emotional processing, regulating pain and inflammation, learning and memory and the immune respons and eating.
Are payments secure?
Yes, all payments are secure.
Which payment methods do you accept?
We accept Visa, Mastercard, America Express, Maestro, Shop Pay, Apple Pay and Google Pay.
Where do you ship?
We currently ship everywhere inside of Europe and the United Kingdom.
Can I make changes to my order?
Please email info@candidtails.com and we'll see what we can do for you based on the stage of your order. We're unable to cancel any orders that have been fulfilled.
Can I get an invoice?
You will be supplied with full details upon order. Should you require a full business invoice then please contact our support department.
What is your returns policy?
We cannot accept the return of any items that have already been opened or used. If you are unsatisfied with your order, please contact support and we will do our best to help.
I've not received my delivery - what do I do?
You should contact the courier, using the tracking number and they will be able to locate your package.
I received the package but it is damaged - what happens now?
Please contact our Customer Support department and they will be able to assist.