⭐⭐⭐⭐⭐ 4.8/5 1500+ of happy pet owners
Hemp with naturally occurring CBD, a holistic approach to your pet's wellbeing
Improve your pet's quality of life for different type of situations with products containing CBD from hemp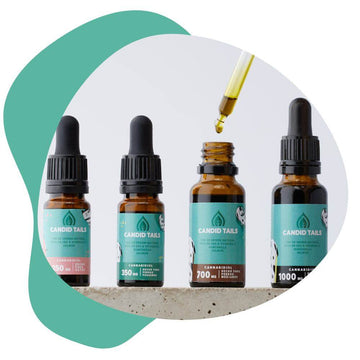 Sort by
Featured

Best selling

Alphabetically, A-Z

Alphabetically, Z-A

Price, low to high

Price, high to low

Date, old to new

Date, new to old
RETURNS AFTER 30 DAYS
No questions asked
FREE SHIPPING
On orders above €40
4.8/5 REVIEWS
1500 happy pet owners
FRIENDLY SUPPORT
We are happy to help
Shop your concern
CBD that naturally occurs in hemp can bring plenty of benefits to your pets
Mobility and activity
✅ Hemp can support pets with a reduced
mobility
✅ Our natural treats can be combined with our
Petibidiols for an optimal effect
✅ Can provide support for the hips, joints and muscles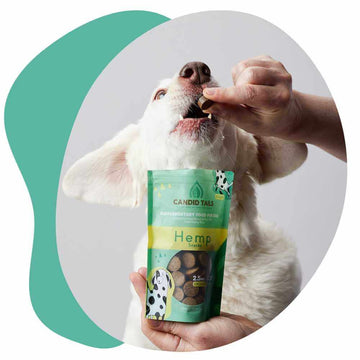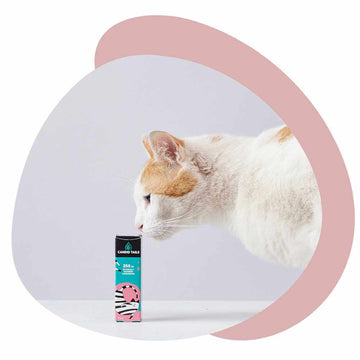 Calmth and happiness
✅ Provide support during loud noises, car rides and
separation
✅ Hemp oil with naturally occurring CBD for dogs
✅ This category offers products that can help your pet
maintain calm and happy

Healthy skin, noses & paws
✅ Applying CBD topically can help maintaining a healthy
skin
✅ Our cosmetics with CBD can help keep the skin and coat of pets to stay hydrated during change of season
✅ Our balm can hydrate, protect and repair your pet's
noses and paws
Trusted by hundreds of pet-owners
Already seeing results!
I have been using it for a week with my dog and I am already seeing great effects. It is an awesome product.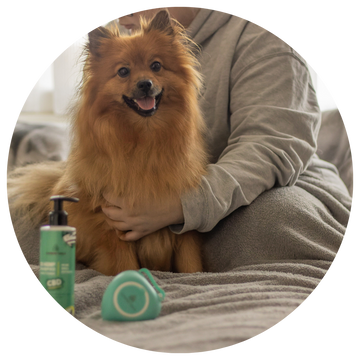 Thanks Candid Tails
My dog wants to thank Candid Tails. She is in love with the product, and so are we!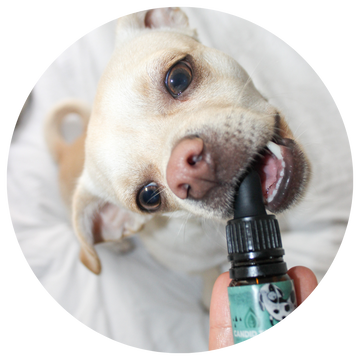 Awesome product
I've been using it for a week with my dog and I'm already seeing great effects! Awesome product!!! 😀✌🏼
Very pleased
I was very pleased that my order was shipped quickly. I was without product for a week and really noticed the difference.
Questions? We've got you covered!
Is hemp seed oil with natural occurring CBD a medicine?
No, it's not a medicine and is not meant to cure or prevent any diseases. It is 100% natural and should not be considered a pharmaceutical.

It's nutritional value coming from hemp can provide support with various problems and give a significant boost to your pets quality of life
Do animals have a endocannabinoid system?
Yes, all mammals and birds have an endocannabinoid system. Dogs even have more receptors for cannabinoids than humans
How fast do I see effects
First effects can be seen in the first hours, full effects can take up to one week
What does the endocannabinoid system do?
The endocannabinoid system (ECS) is responsible for regulating many of our critical bodily functions. Those include emotional processing, regulating pain and inflammation, learning and memory and the immune respons and eating.
Are payments secure?
Yes, all payments are secure.
Which payment methods do you accept?
We accept Visa, Mastercard, America Express, Maestro, Shop Pay, Apple Pay and Google Pay.
Where do you ship?
We currently ship everywhere inside of Europe and the United Kingdom.
Can I make changes to my order?
Please email info@candidtails.com and we'll see what we can do for you based on the stage of your order. We're unable to cancel any orders that have been fulfilled.
Can I get an invoice?
You will be supplied with full details upon order. Should you require a full business invoice then please contact our support department.
What is your returns policy?
We cannot accept the return of any items that have already been opened or used. If you are unsatisfied with your order, please contact support and we will do our best to help.
I've not received my delivery - what do I do?
You should contact the courier, using the tracking number and they will be able to locate your package.
I received the package but it is damaged - what happens now?
Please contact our Customer Support department and they will be able to assist.