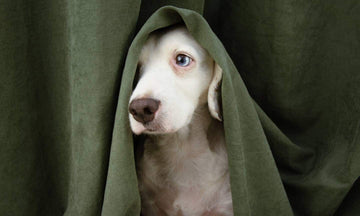 Cannabidiol in Anxiety and Sleep: A Large Case Series
Shannon, N. Lewis, H. Lee, S. Hughes
2019
KEY TAKEAWAYS:
79.2% of the patients exhibited an improvement in anxiety in the 1st month 

The decrease of anxiety levels was sustained during the rest of the treatment period

66.7% of the population experienced less sleep-related problems in the 1st month

The mean anxiety score dropped from 23.87 to 16.36 in the population whose primary concern was anxiety

The patients presenting with a primary concern of sleep had a reduction from 13.08 to 9.33 in the mean sleep-problems score
OBJECTIVES & HYPOTHESIS → The purpose of the present study was to describe the effects of CBD treatment on anxiety or sleep disturbances among a clinical population. The main objectives were to determine whether CBD is helpful for improving sleep and/or anxiety in a clinical practice setting and to comprehend tolerability and safety concerns.
METHODS → A large retrospective chart review was conducted at a psychiatric outpatient clinic involving adult psychiatric patients treated with CBD for anxiety or sleep as an adjunct to treatment. Patients treated with CBD were provided with psychiatric care and medications as usual. The patient population mirrored the clinic population at large and consisted of 72 adult patients presenting with primary concerns of anxiety (47) or poor sleep ( 25) and who had at least 1 follow-up visit after CBD was prescribed. Nearly all patients were given CBD 25 mg/d in capsule form. (If anxiety complaints predominated, the dosing was every morning, after breakfast. If sleep complaints predominated, the dosing was every evening, after dinner.)
RESULTS → Anxiety and sleep improved for most patients and these improvements were sustained over time. One month after the start of CBD treatment, 79.2% and 66.7% of all patients experienced an improvement in anxiety and sleep, respectively. The following month, 78.1% and 56.1% of patients reported improvement in anxiety and sleep, respectively, compared with the prior month. Anxiety scores decreased fairly rapidly, and this decrease was sustained during the study period. CBD was well tolerated, with few patients reporting side effects. Two patients discontinued treatment within the first week because of fatigue and three others noted mild sedation that abated in the first few weeks. Moreover, CBD was better tolerated than routine psychiatric medications.
HAM-A: Hamilton Anxiety Rating Scale (score from 0-56; <17 indicates mild anxiety and >25 indicates severe anxiety)
PSQI: Pittsburg Sleep Quality Index (score from 0-21; higher number indicates more sleep concerns; >5 indicates a "poor sleeper").