Free Returns in 30 days
Free Shipping on orders above €50
4.8/5 by 500+ customers
24/7 Support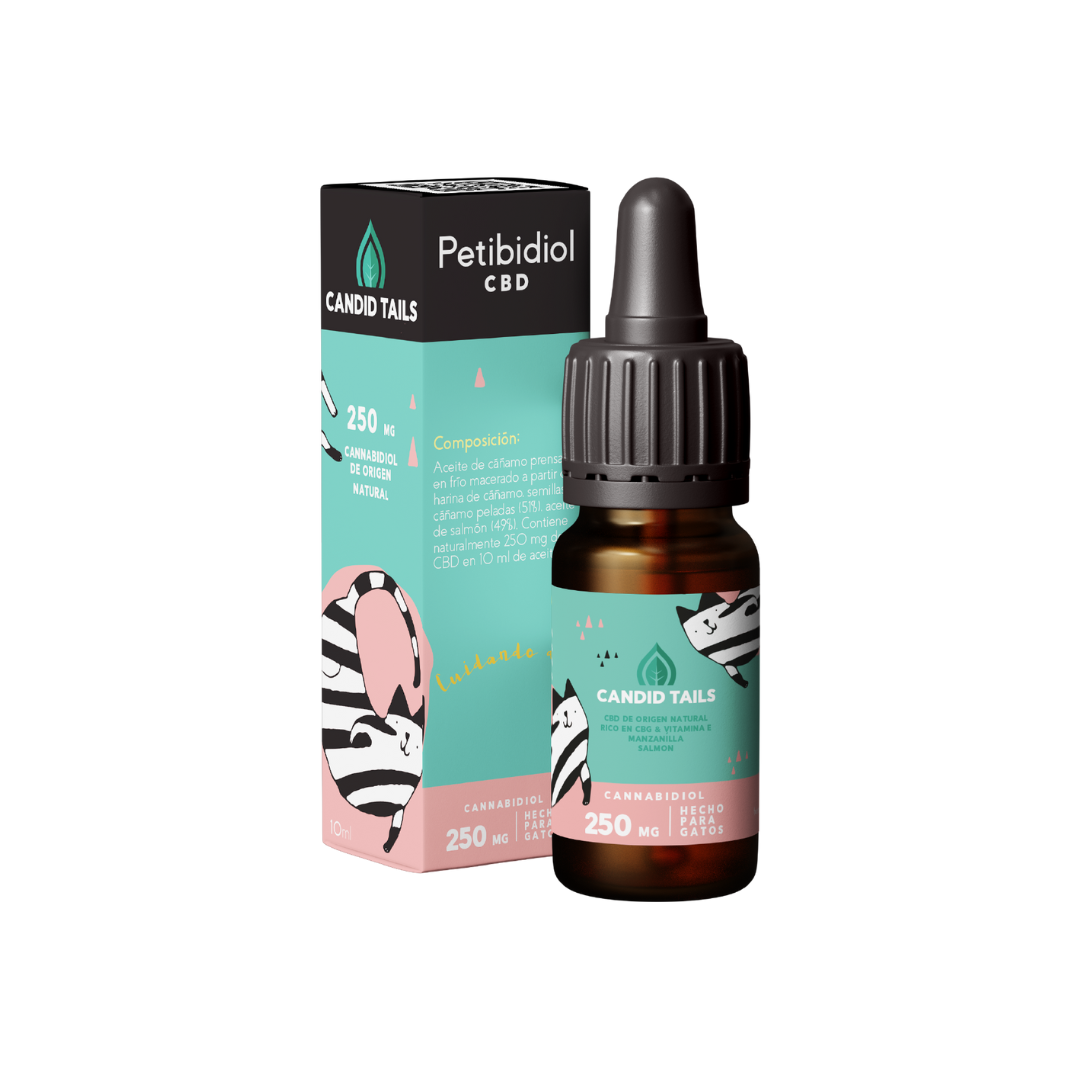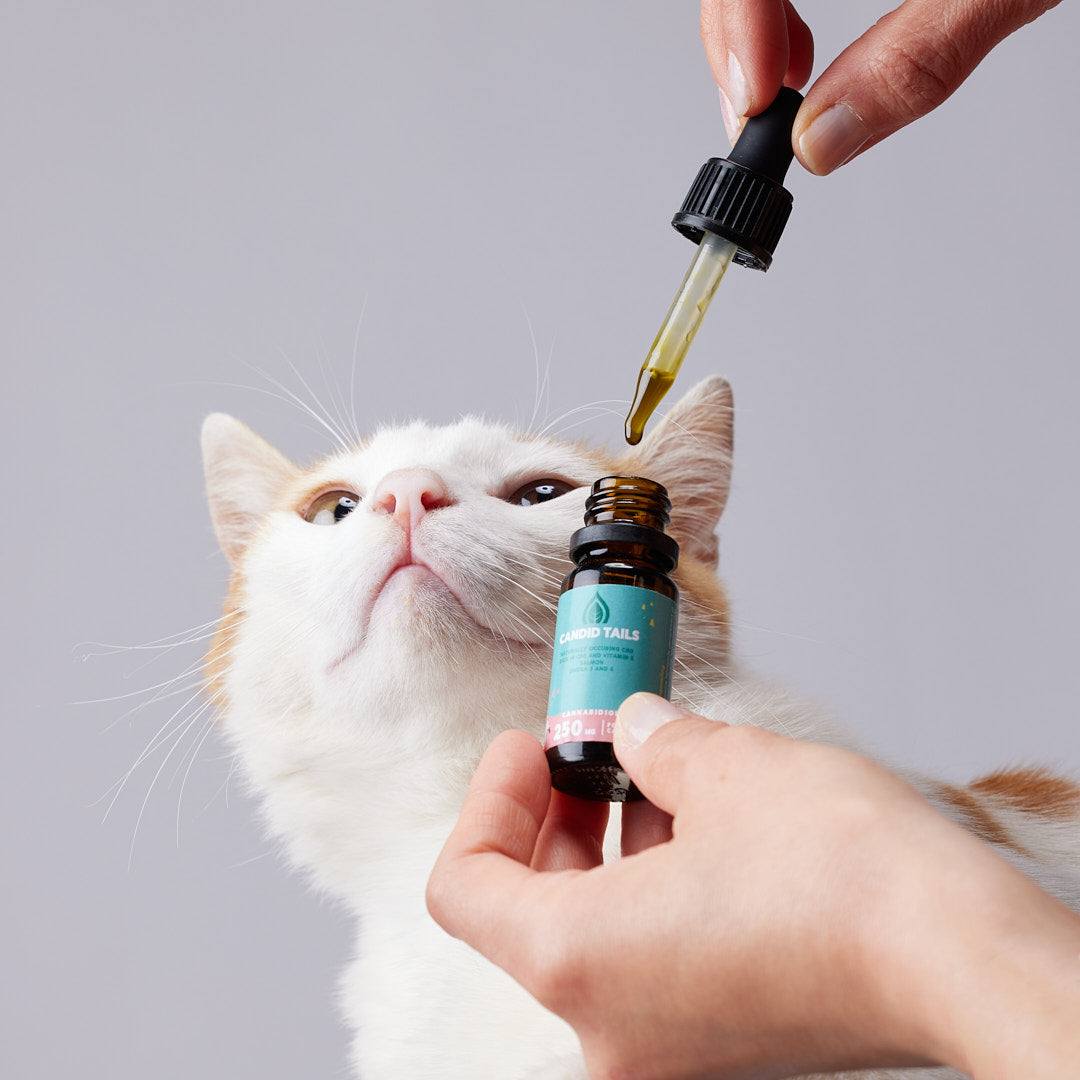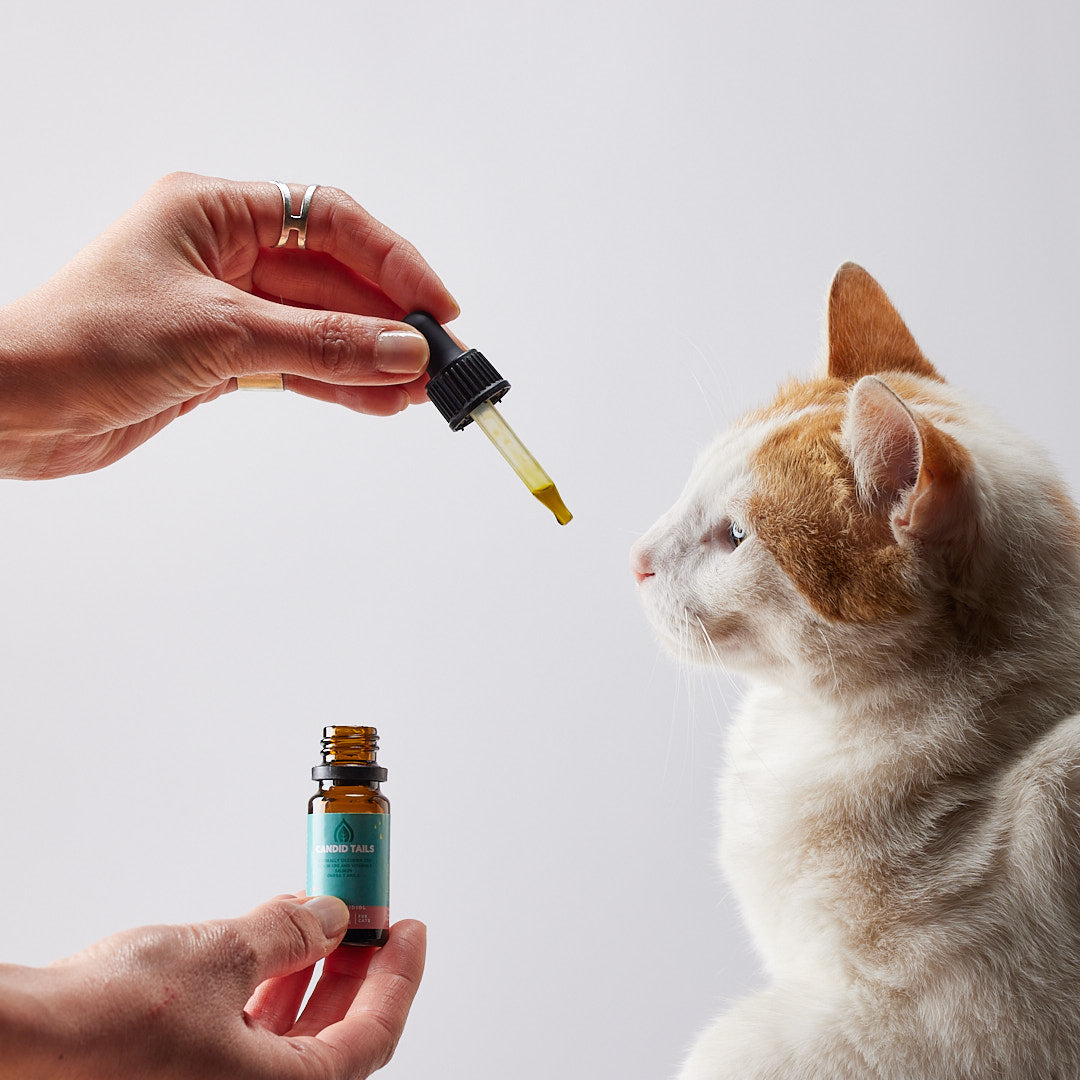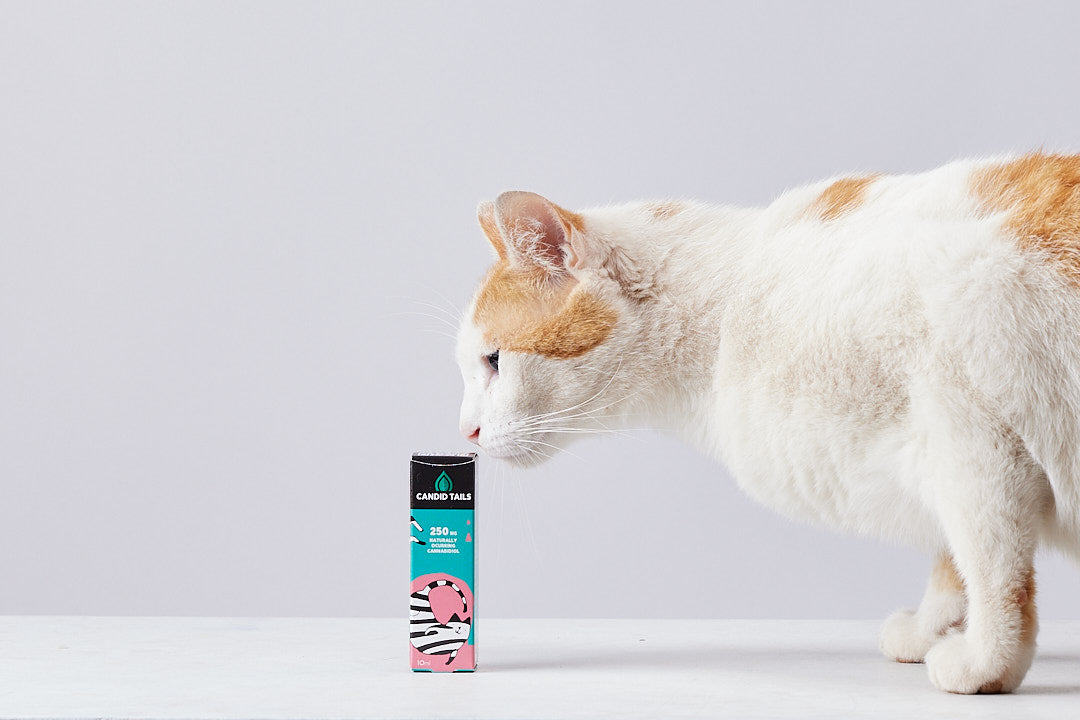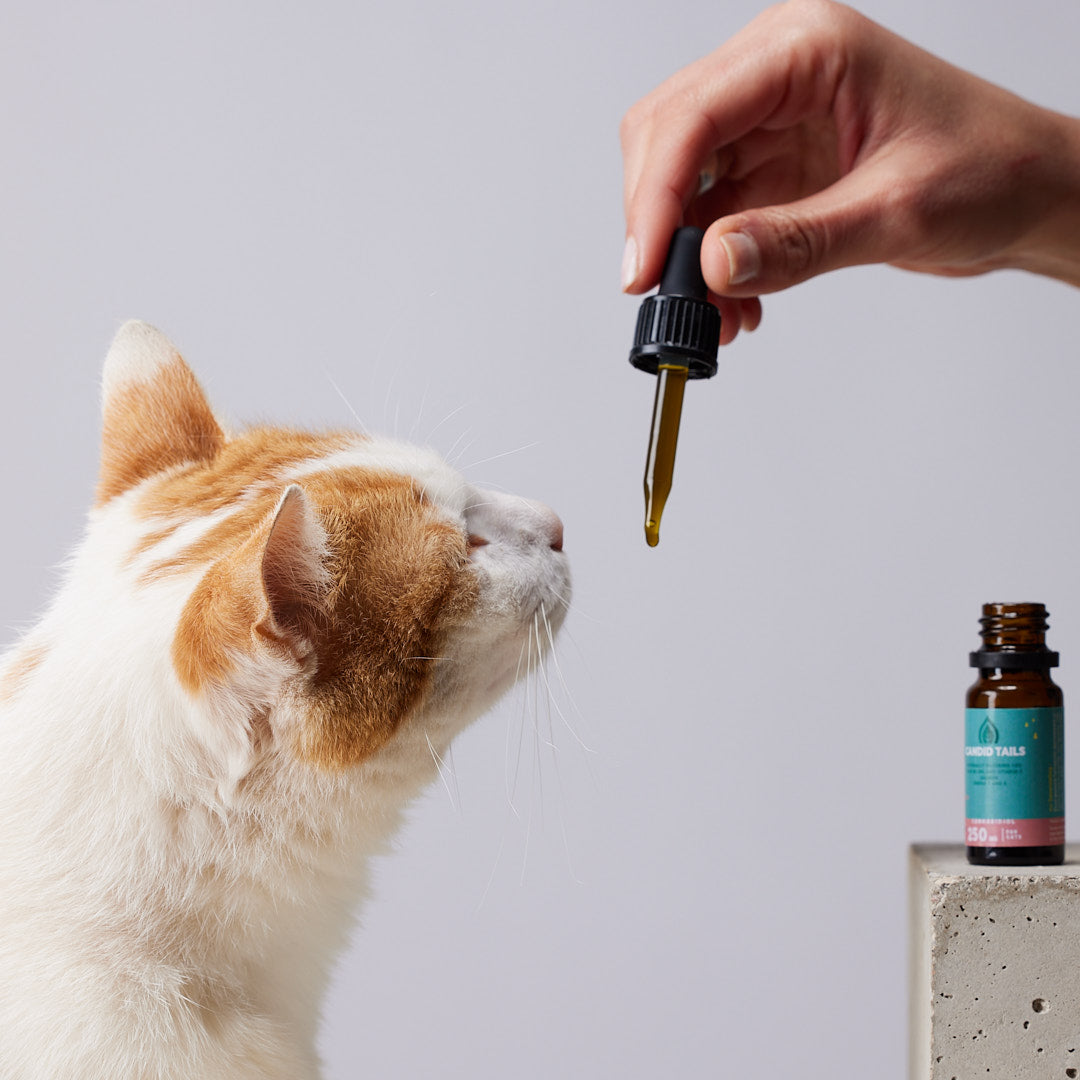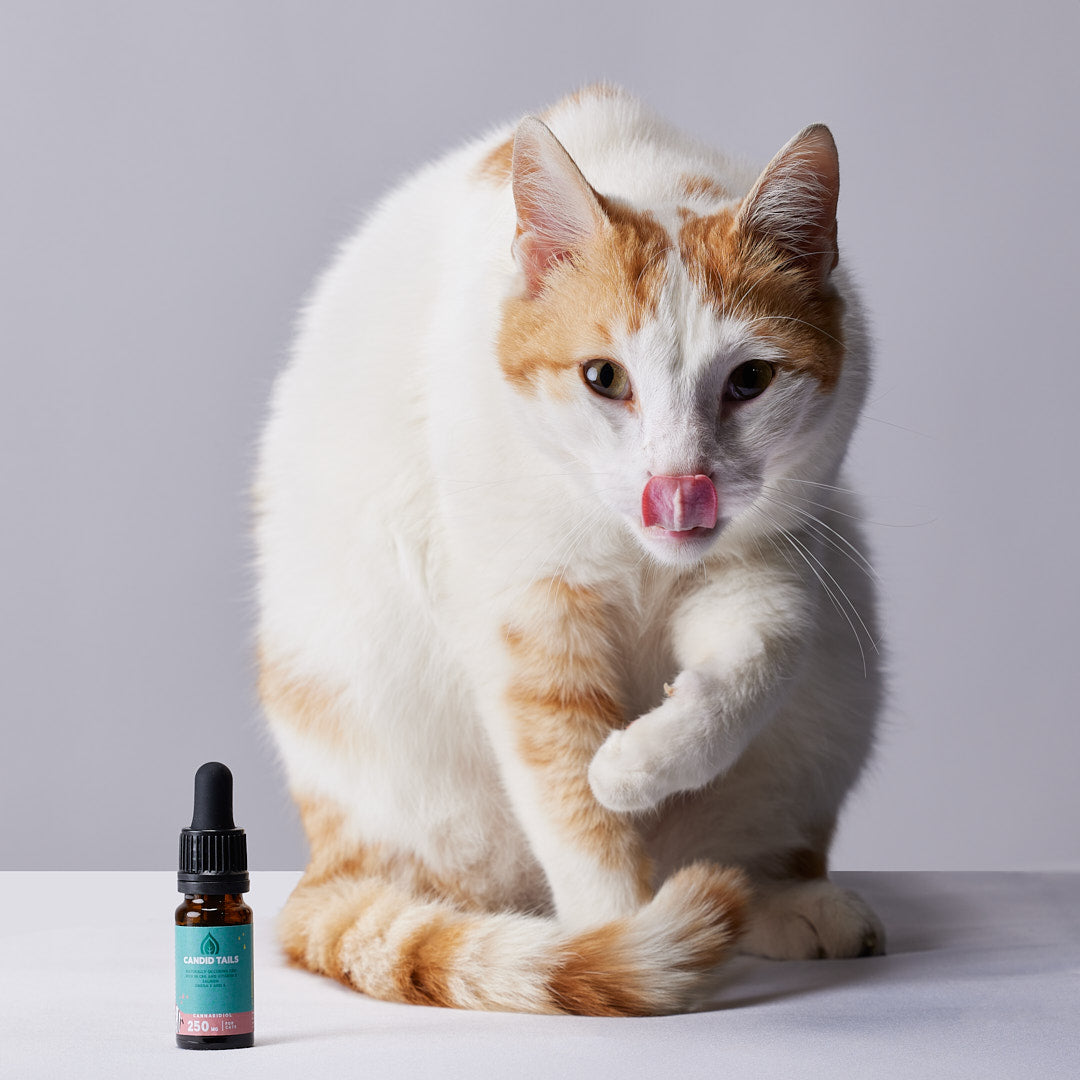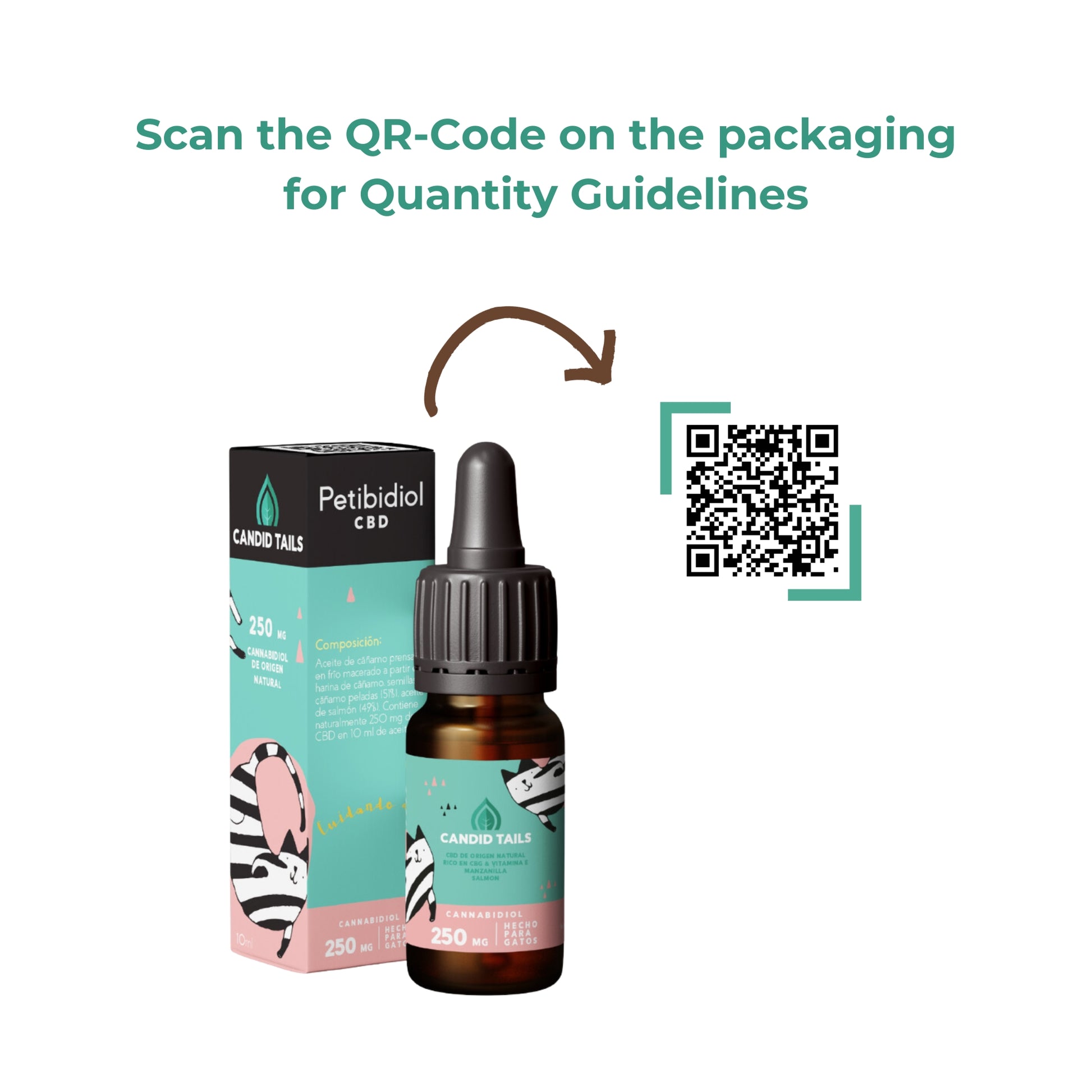 Salmon Oil and Hemp Oil With 250mg Naturally Occuring CBD For Cats
Sale price
€22,99
Regular price
Tax included.
Our Petibidiol contains Salmon oil and hemp seed oil with 250mg CBD. It also contains other cannabinoids but no THC. it is an all natural solution specially developed for cat parents who want to give a healthy boost to their pet.

🌿 100% natural
Ω High in omega 3, 6 and vitamine E
🐡 Salmon Flavour
🌍 Produced free of pesticides
🔬 3th party lab tested
🩺 Veterinary approved
⚕️ Lasts 50+ days when used daily on cats of 5 KG Our CBD is derived from hemp and occurs in a natural manner, following the European legislative guidelines

📦 Free returns 30 days after purchase
🚚 Delivery in 3 to 5 days business days
📫 Fits into the mailbox
Drops should be administered every morning and every night for an optimal effect. This can be done either directly into the mouth or on your pets food.

By scanning the QR code on the top of the packaging, you will be guided to our dosage calculation chart, which is based on the weight of your pet.

For situational purposes (e.g., fireworks), often administering the oil only 1 hour before the event in question can be sufficient
Complementary Feed for Cats
- Composition: Hemp seed oil and hemp flour (51%), salmon oil (49%) in 10 ml bottle. Cold pressed hemp seed oil and hemp flour with a natural CBD and CBG content of 250mg
- Instructions for use: 2 drops every 2.5kg
- Storage: Store in a cool, upright position, protected from light and tightly closed Manufactured by: CZ802328-01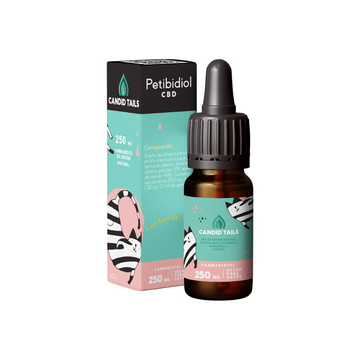 Salmon Oil and Hemp Oil With 250mg Naturally Occuring CBD For Cats
Sale price
€22,99
Regular price
Help you best friend in many ways
STEP 1
Securely purchase your CBD-based product with a few clicks.
FREE SHIPPING
Get it shipped directly to your mailbox in 3/5 business days.
4.8/5 REVIEWS
Enjoy your pet's new lifestyle, full of energy and happiness.
Why adding hemp oil with CBD to your cat's diet?
Hemp oils with natural occurring CBD combined with salmon oil and chamomile are a wonderful healthy boost for your pets quality of life.
Calming support
✅ May be helpful to support cats that are left home alone
✅ Commonly used for loud noises like thunderstorm and fireworks
✅ Perfect for cat parents that like traveling with their cat that doesn't like car rides or long flights
✅ Can support your cat when going out to busy and overwhelming places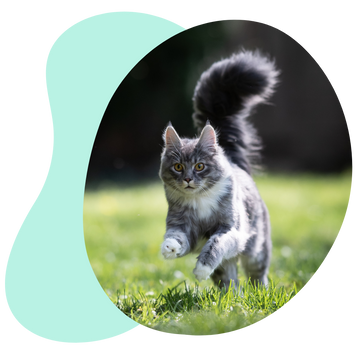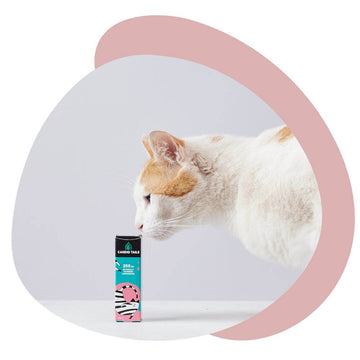 Joint support
✅ It's high content of omega 3 & 6 can help keep cats active and mobile which will in return be beneficial for the health of their joints
✅ Commonly used in older cats with a reduced desire to move
✅ Can improve the quality of life of your cat during recovery processes
✅ Can help support healthy hips, joint and bones
Healthy skin and coat
✅ May provide support during change of seasons
✅ Contains Omega 3 & 6 fatty acids that are necessary to
maintain a healthy skin and coat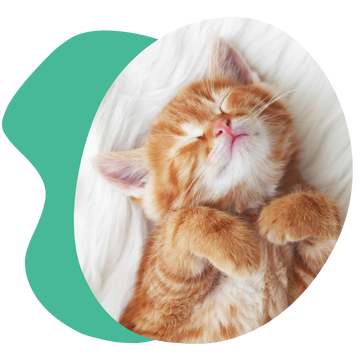 Trusted by hundreds of pet-owners
Optimal for trips and for better behavior
The best solution to cope with his behavior when travelling, in addition to all the other advantages it offers.
Already seeing results!
I have been using it for a week with my dog and I am already seeing great effects. It is an awesome product.
Thanks Candid Tails
My dog wants to thank Candid Tails. She is in love with the product, and so are we!
Awesome product
I've been using it for a week with my dog and I'm already seeing great effects! Awesome product!!! 😀✌🏼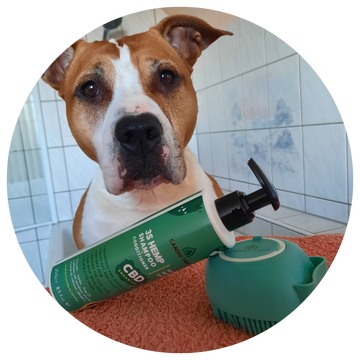 Very pleased
I was very pleased that my order was shipped quickly. I was without product for a week and really noticed the difference.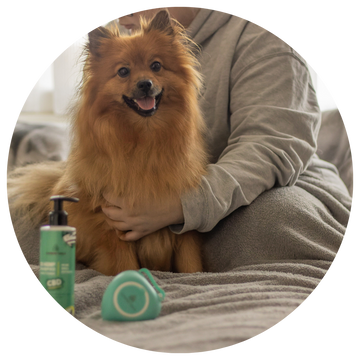 Works perfect!
My dog (american stafford) is 12 years old and has arthrosis. The vet wanted to start with medication since he started walking less and had difficulty with standing up. I started with the CBD drops and treats and he looks so much better. We are walking 3 times a day again and yesterday he even jumped again. Highly recommended!
Mi pertenece padece estrés por separación y poco a poco va estando algo más tranquilo.
Hemp Oil With 700mg Naturally Occuring CBD For Medium Sized Dogs
Really effective. I saw an immediate change in my cat's mood. He is calmer and not so afraid of human contacr.
Questions? We've got you covered!
Why is this Hemp oil different than others?
At CandidTails we use hemp oil coming from hemp seeds and hemp flour with naturally occurring CBD that follow the legal European guidelines. We don't use MCT oil as some dogs or cats can show stomach upsets. Additionally, our Hemp oils for dogs have Chamomile, historically used for its therapeutic benefits. Furthermore, we use plastic pippets to ensure the safety of your pet in case it bites the pippet. Instructions for use are on the QR code on top of the packaging for an easier use and better experience
Will Hemp Oils with CBD help my dog during thunderstorms and fireworks?
Testimonies do suggest pet's reacting more calmly to fireworks and thunderstorms after being administered CBD oil. Something worth trying if you want to give your dog a happy new year.
What does the endocannabinoid system do?
The endocannabinoid system (ECS) is responsible for regulating many of our critical bodily functions. Those include emotional processing, regulating pain and inflammation, learning and memory and the immune respons and eating.
Which Payment methods are accepted?
We accept Visa, Mastercard, America Express, Maestro, Shop Pay, Apple Pay and Google Pay.
Where do you ship?
We currently ship everywhere inside of Europe and the United Kingdom.
Can I make changes to my order?
Please email info@candidtails.com and we'll see what we can do for you based on the stage of your order. We're unable to cancel any orders that have been fulfilled.
Can I get an invoice?
You will be supplied with full details upon order. Should you require a full business invoice then please contact our support department.
What is your returns policy?
We cannot accept the return of any items that have already been opened or used. If you are unsatisfied with your order, please contact support and we will do our best to help.
I've not received my delivery - what do I do?
You should contact the courier, using the tracking number and they will be able to locate your package.
I received the package but it is damaged - what happens now?
Please contact our Customer Support department and they will be able to assist.
RETURNS AFTER 30 DAYS
No questions asked
FREE SHIPPING
On orders above $40
4.8/5 REVIEWS
By 500 happy pet owners
24/7 SUPPORT
We are happy to help