Candid Summaries on CBD Studies
Cancer: Long-Term Safety and Tolerability of Cannabinoids use in Patients with Terminal Cancer-related Pain
by Candid Tails on Mar 03, 2022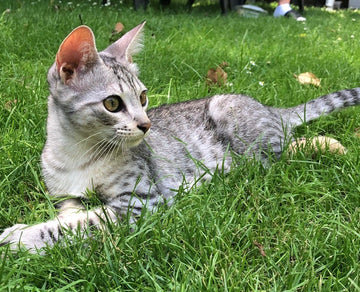 An Open-Label Extension Study to Investigate the Long-Term Safety and Tolerability of THC/CBD Oromucosal Spray and Oromucosal THC Spray in Patients With Terminal Cancer-Related Pain Refractory to Strong Opioid Analgesics
R. Johnson, D. Lossignol, M. Burnell-Nugent, M. T. Fallon    
2013
KEY TAKEAWAYS:
Long-term use of cannabinoids was well tolerated and no loss of effect was perceived

Patients on treatment did not seek to increase cannabinoids dose nor did they seek any other treatment for pain relief

Quality of life domains of insomnia, fatigue and pain showed an improvement after cannabinoid administration and no harmful effect was observed in the domain of cognitive functioning
OBJECTIVES & HYPOTHESIS → Opioids are the principal agents used in the management of cancer-related pain, but the therapeutic benefit of their prolonged use is frequently offset by the development of unbearable side effects. This follow-up study was conducted to investigate the long-term safety and tolerability of THC+CBD and THC administrations in relieving pain in advanced cancer patients.
METHODS → 43 patients who had participated in a previous 3 arm (THC+CBD, THC or placebo), 2 week parent randomized controlled trial, entered this open-label, multicenter, follow-up study. At each visit, the following information was recorded: adverse events, vital signs, blood sample analyses data, pain control assessment, and any changes in current medical conditions and current dose of study medication. The European Organization for Research and Treatment of Cancer Quality of Life Questionnaire-C30 (EORTC QLQ-C30) and Brief Pain Inventory Short-Form (BPI-SF) were also completed. The efficacy endpoints were based on a pain scale of 0-10, including the average and worst pain, and the amount of pain that interfered with their daily life, and on the Quality of Life questionnaire. The safety endpoints were: incidence of non elicited side effects, laboratory parameters and use of rescue medication and maintenance analgesic medication.
RESULTS → The scores for ''pain severity'' and ''worst pain'' domains showed a decrease at each visit in the THC/CBD spray patients. For the EORTC QLQ-C30 domains concerning adverse effects, improvements over time were observed in the domains of insomnia (26% decrease) and pain (24% decrease) between baseline and Week 5. There also was a decrease in the domain of fatigue. No deleterious effect was observed in the domain of cognitive functioning. Throughout the study there was no evidence of a loss of effect for the relief of cancer-related pain with long-term use. Patients also did not seek to increase their dose of the study medication or other pain-relieving medication over time. The fact that only a small proportion of patients withdrew from the study because of the lack of efficacy suggests, therefore, that patients considered the study medication to be providing a clinically meaningful benefit. The treatment with CBD+THC was well tolerated and only 8% of patients had a side effect that was considered to be related to the study medication. Results also suggest that THC/CBD spray remains well tolerated and beneficial for up to five weeks of exposure. Benefits received by study patients during the randomized study were maintained during their participation in the extension study, without an increase in the dose of the study medication.