Free Returns in 30 days
Free Shipping on orders above €40
4.8/5 by 500+ customers
24/7 Support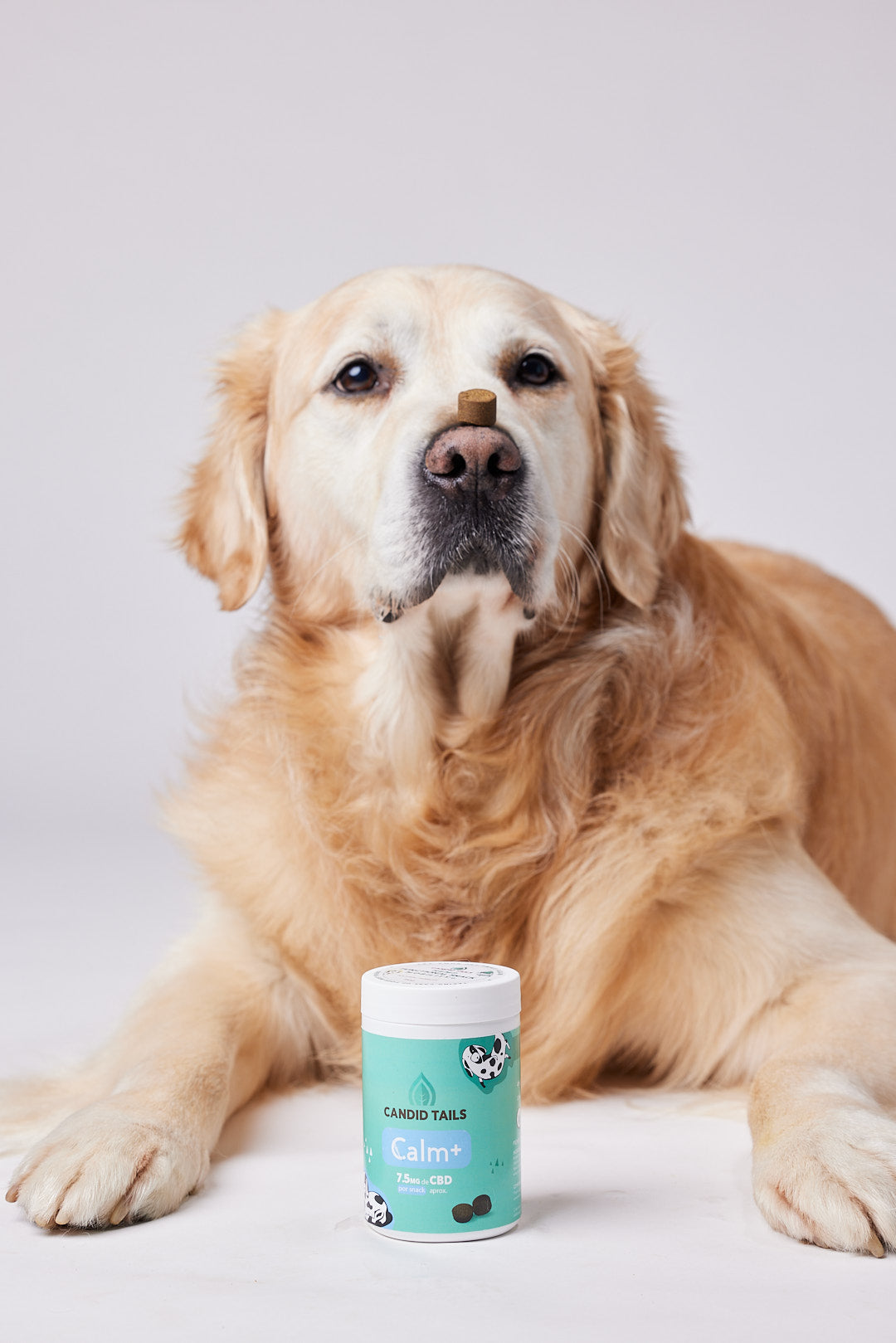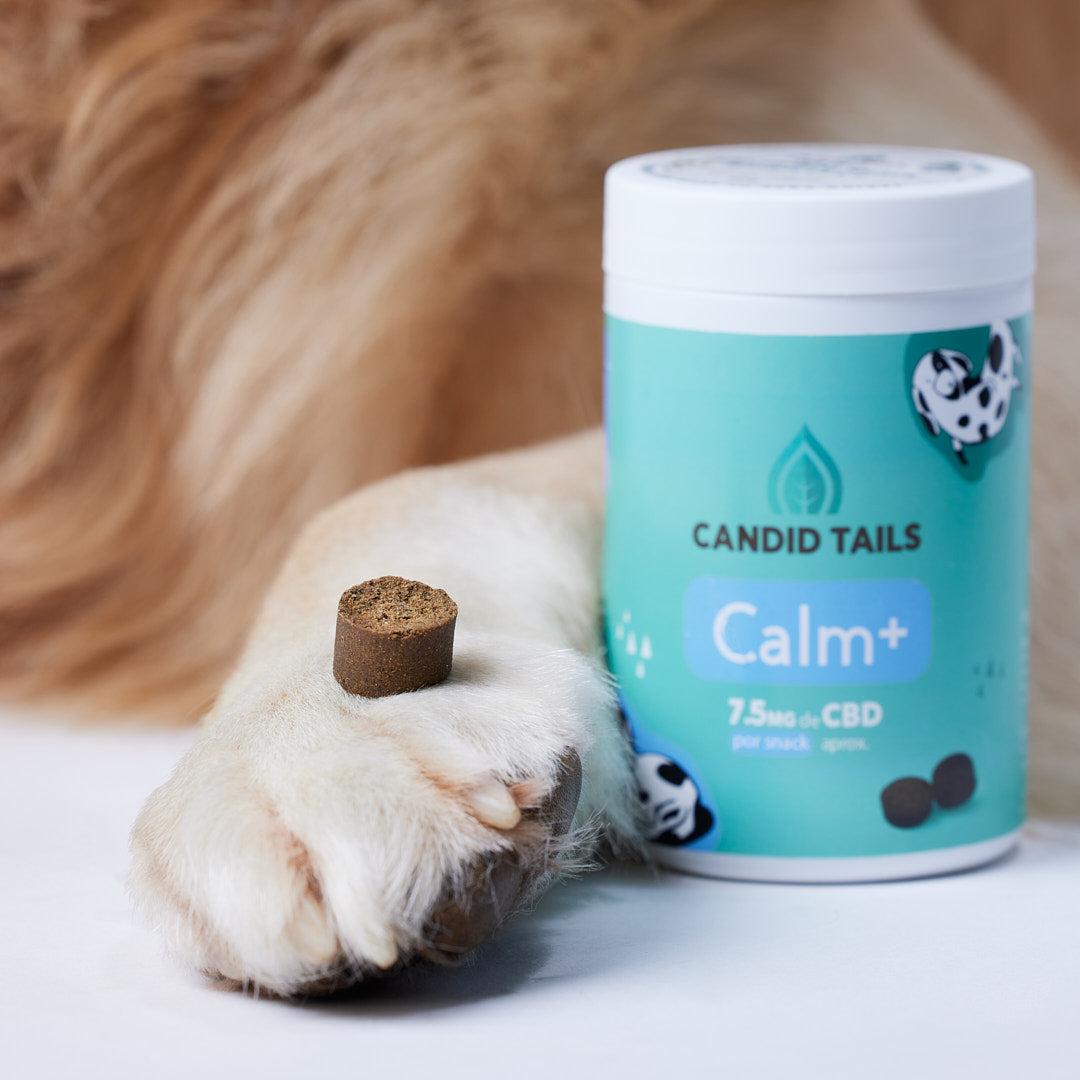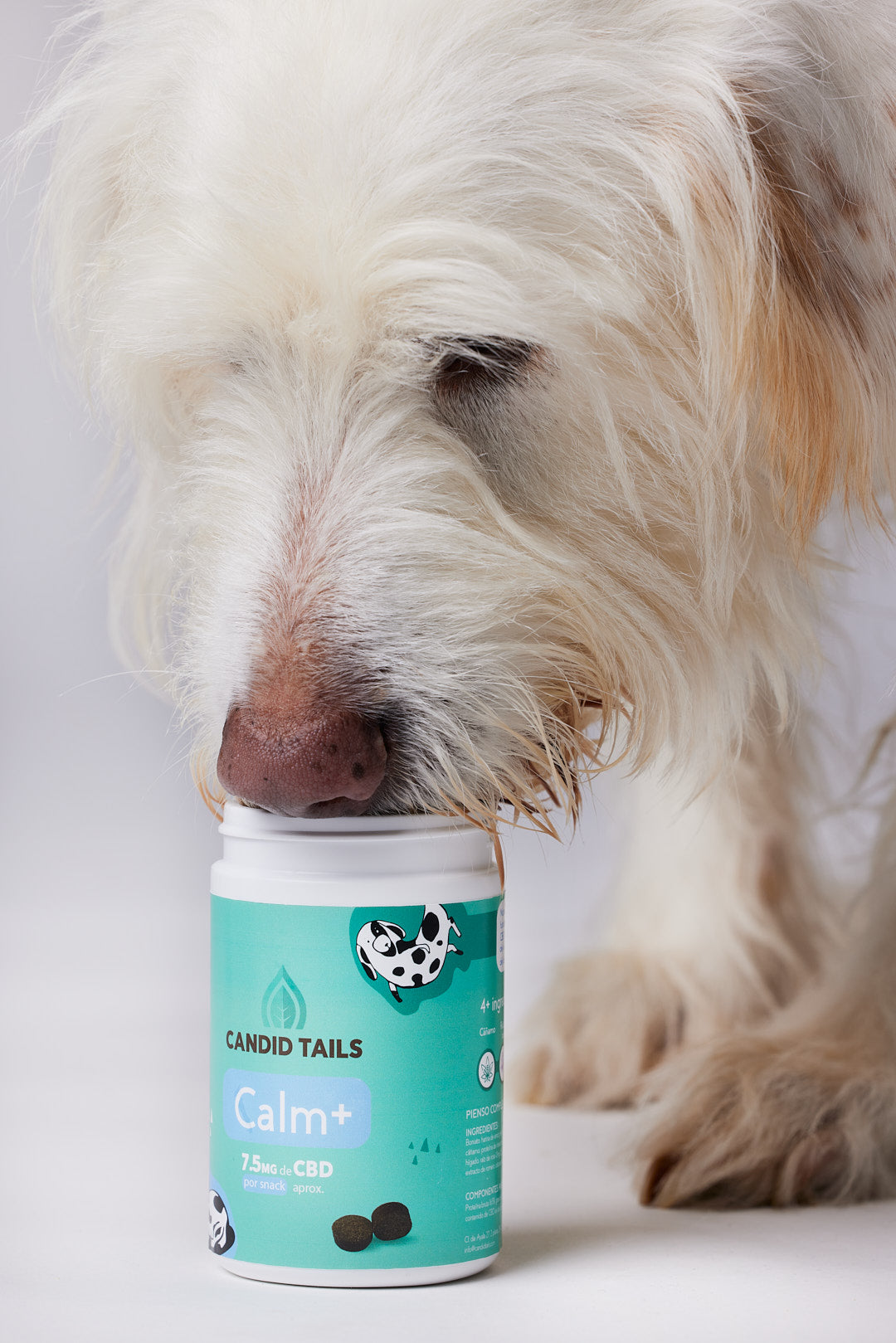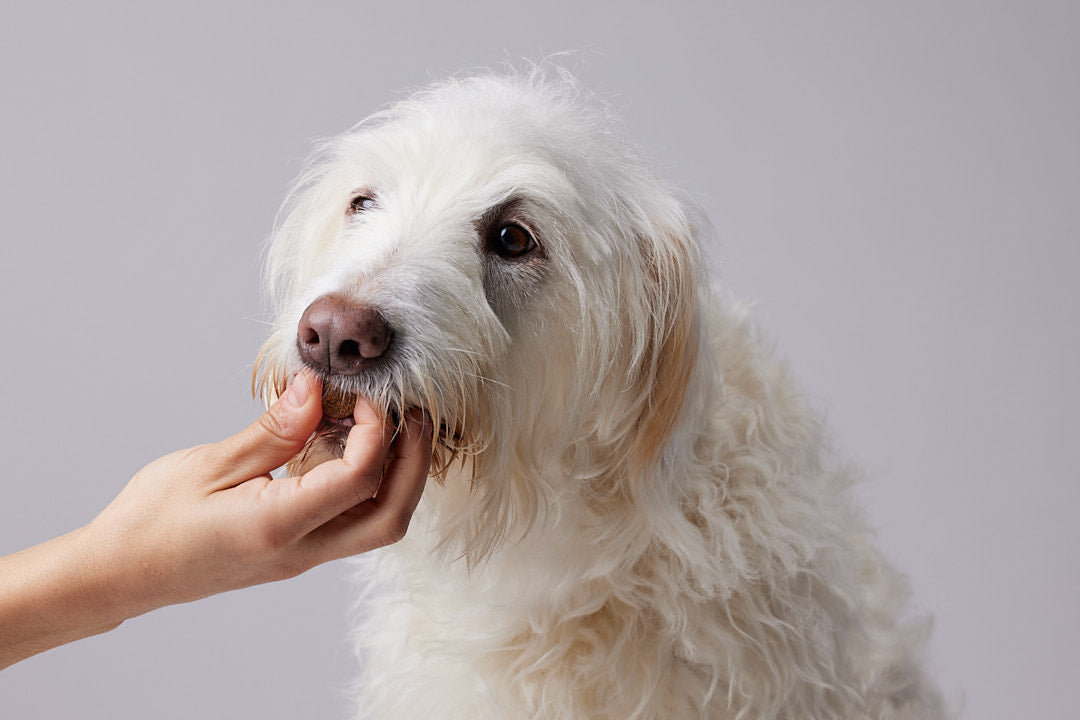 Sale price
€38,50
Regular price
Tax included.
Calm+ is a natural dog treat that uses mother natures finest selection of calming herbs 🍃

🌿 Hemp
🌾 Chamomille
🏵️ Rose Root
🌱 Lemon Balm


Each snack contains naturally occuring CBD and is based on insect proteïn. All snacks are hypoallergenic and sugar free. They can also help with itchiness of the skin.

It is what we consider the perfect healthy snack for dogs that are quickly overwhelmed by their environment.

This snack is often used during fireworks 🎆, separation, visits to the veterinarian and other exciting events.

📦 Free returns 30 days after purchase
🚚 Delivery in 3 to 5 days business days
📫 Fits into the mailbox
Normal dose.

5 - 9 kg: ½ Snack 30 - 39 kg: 3 Snacks

10 -19 kg: 1 Snack 40 - 49 kg: 4 Snacks

20 -29 kg: 2 Snacks 50 - 80 kg: 5 Snacks

The mild dose is meant for everyday situations.


Strong dose:

5 - 9 kg: 1,5 Snack 30 - 39 kg: 9 Snacks

10 -19 kg: 3 Snacks 40 - 49 kg: 12 Snacks

20 -29 kg: 6 Snacks 50 - 80 kg: 15 Snacks

The strong dose is meant for exciting events.
Calm+ Dog Snacks - 150gr
Sale price
€38,50
Regular price
Help you best friend in many ways
STEP 1
Securely purchase your CBD-based product with a few clicks.
FREE SHIPPING
Get it shipped directly to your mailbox in 3/5 business days.
4.8/5 REVIEWS
Enjoy your pet's new lifestyle, full of energy and happiness.
Benefits of our Relax+ natural dog treats
Crafter with the best nature has to offer including one of it's more powerfull herbs: Hemp with CBD.
Maintaining a sense of calm
✅ Relax+dog treats for dogs are often used during events that cause loud noises like fireworks, thunderstorms or music festivals nearby.
✅ Relax+ dog treats can support your pet during car rides, flights or other methods of traveling in case this scares him.
✅ Relax+ dog treats may help your dog that is left home alone for 6+ hours
✅ Relax+ dog treats may help maintain a sense of calm in your dog while meeting strangers or other dogs in public.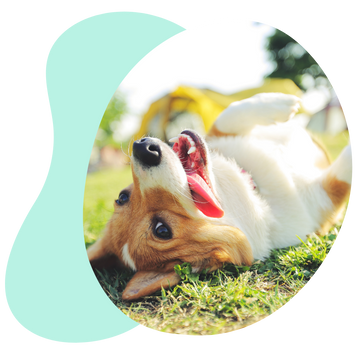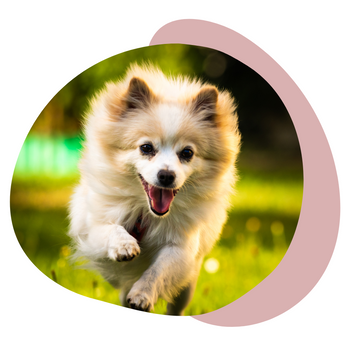 Overall wellbeing
✅ Cannabinoids help bringing the endocannabinoid system of your dog into balance
✅ Chamomille is regarded as a mild tranquilizers and has been praised for centuries for it's potential to help maintaining a calm disposition.
✅ Lemon balm also was used as far back as the Middle Ages to help comforting men
✅ Rose Root is believed the help regulate the hearthbeat and can is often used as a calming herb.
✅ Protein derived from hemp and insects for a smaller ecological footprint
✅ Psyllium husk powder to help with digestion of your dog.
Consumer information

✅This product contains hemp flour which naturally contains CBD. The CBD content is approximately 150mg per pack. Natural variations are possible.
✅This product should not be fed to pregnant animals. Combined use with medication should be discussed with a veterinarian.
✅Intended for pets only.
✅Store in a cool and dry place. Keep out of direct sunlight.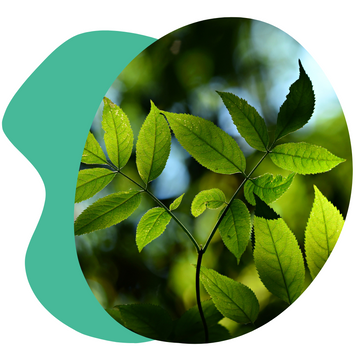 Trusted by hundreds of pet-owners
No more stress
The best product! My dog gets scared easily, but this product helps him a lot to calm down in stressful situations. Thank you.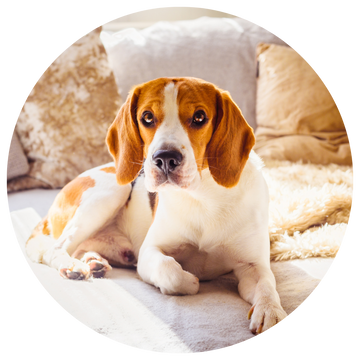 Already seeing results!
I have been using it for a week with my dog and I am already seeing great effects. It is an awesome product.
Thanks Candid Tails
My dog wants to thank Candid Tails. She is in love with the product, and so are we!
Awesome product
I've been using it for a week with my dog and I'm already seeing great effects! Awesome product!!! 😀✌🏼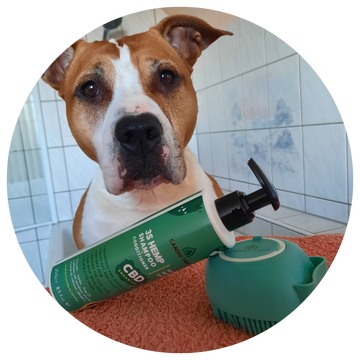 Very pleased
I was very pleased that my order was shipped quickly. I was without product for a week and really noticed the difference.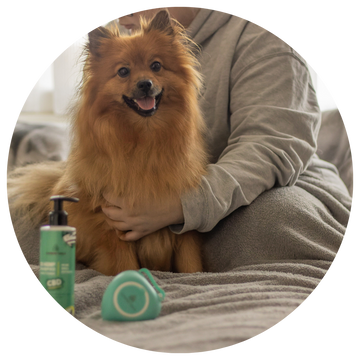 Calm+ snacks
Worked really good for my dog that suffers with anxiety issues!
Questions? We've got you covered!
What makes these treats different then other calming treats?
While most other calming treats use one or two calming ingredients, we use 4 that are complementary to each other. This way we have created a very complete treat that will help your dog in the most stressful situations to maintains it's natural ease.
For which situations are the relax treats suitable?
The relax+ treats are useful to ease your dog's nerves during fireworks, thunderstorms, separation anxiety, car rides and basically every event your dog may find stressful.
Can I use CBD oil on top of these treats?
Yes, the recommended quantity is based on the amount of chamomile. More CBD oil can be well tolerated if your dog needs more to calm down.
What does the endocannabinoid system do?
The endocannabinoid system (ECS) is responsible for regulating many of our critical bodily functions. Those include emotional processing, regulating pain and inflammation, learning and memory and the immune respons and eating.
Are payments secure?
Yes, all payments are secure.
Collapsible tab heading
We accept Visa, Mastercard, America Express, Maestro, Shop Pay, Apple Pay and Google Pay.
Where do you ship?
We currently ship everywhere inside of Europe and the United Kingdom.
Can I make changes to my order?
Please email info@candidtails.com and we'll see what we can do for you based on the stage of your order. We're unable to cancel any orders that have been fulfilled.
Can I get an invoice?
You will be supplied with full details upon order. Should you require a full business invoice then please contact our support department.
What is your returns policy?
We cannot accept the return of any items that have already been opened or used. If you are unsatisfied with your order, please contact support and we will do our best to help.
I've not received my delivery - what do I do?
You should contact the courier, using the tracking number and they will be able to locate your package.
I received the package but it is damaged - what happens now?
Please contact our Customer Support department and they will be able to assist.
RETURNS AFTER 30 DAYS
No questions asked
FREE SHIPPING
On orders above $40
4.8/5 REVIEWS
By 500 happy pet owners
24/7 SUPPORT
We are happy to help