Candid Summaries on CBD Studies
Osteoarthritis: The Use of Cannabidiol-Rich Hemp Oil Extract to Treat Canine Osteoartrithis-Related Pain
by Alex De Cort on May 15, 2021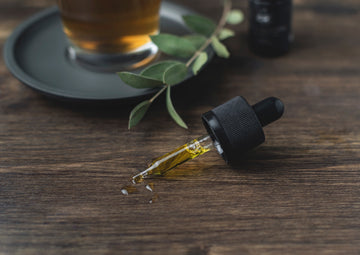 The Use of Cannabidiol-Rich Hemp Oil Extract to Treat Canine Osteoarthritis-Related Pain: A Pilot Study
Kogan, P. Hellyer, R. Downing           
2020
KEY TAKEAWAYS:
95% of the dogs experienced decreased pain and improved mobility and quality of life after ingesting CBD oil

Other pain-related medication already in use was eliminated in 43.5% of patients and reduced in 47.8% due to CBD contribution

Quotes from patients: "She's more like a puppy"; "He is acting like a much younger dog"; and "I haven't seen him play like this for a long time."
OBJECTIVES & HYPOTHESIS → Researchers designed this study to meet the wish of owners and veterinarians of finding an alternative to traditional medication that is sometimes inadequate in relieving osteoarthritis (OA)-related pain and comes with potential side effects. The objectives were to determine whether CBD could positively influence pain relief and overall function in dogs experiencing chronic maladaptive pain from OA; if it would be well tolerated and accepted; and to observe any potential effects on the doses of pain-related medications already in place.
METHODS → The clinical trial consisted of a 90-day open pilot study with no placebo control group that enrolled 37 dogs all of whom suffered from chronic maladaptive pain. During the study, use of gabapentin was allowed only if the dogs were already taking it, with the intention of reducing its dosage in a way to assess the ability of the CBD oil to lower down the required dose of gabapentin to support the dog's comfort level. Dogs received a CBD oil product at a dose of 0.25 mg/kg delivered on food for 3 days and then every 12 hours; the CBD dose was adjusted as needed and guided by the overall pain score alongside the pain map.
RESULTS → Out of the 32 dogs, 30 (95%) demonstrated benefits from the addition of the hemp-derived CBD oil, which included decreased pain scores and improvements in mobility and quality of life. Their pain scale score decreased from an average of 3.2 to 0.97 ending the study with an overall pain score of 0-2/10. 7 patients had no change in these scores, however, they started the study taking gabapentin as part of their pain management protocols and were able to reduce its dosage while comfort was retained.
43.5% of the patients taking gabapentin were able to discontinue it after the addition of the CBD oil and 47,8% had their daily dose of gabapentin reduced (with final doses varying from 20% to 60% of the original dose).