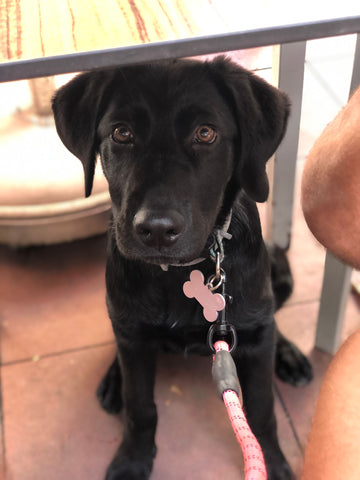 Cannabinoid receptor type 1 and 2 expression in the skin of healthy dogs and dogs with atopic dermatitis
Campora, V. Miragliotta, E.Ricci, L. Cristino, V. Di Marzo, F. Albanese, M. F. della Valle, F. Abramo
2012
KEY TAKEAWAYS:
CBD is a cannabinoid whose effects are exerted via two types of receptors, CB

1

and CB

2

that take part in the endocannabinoid system 

The endocannabinoid system may be a target for treatment of immune-mediated and inflammatory disorders such as allergic skin diseases in dogs

Dermatitis is a major medical issue in the field of veterinary medicine, and atopic dermatitis (AD) a common condition in dogs; no single treatment is universally effective.

The cannabinoid receptors are overexpressed in AD, making them a target for treatment

This study reports that cannabinoids, such as CBD, can be a treatment option for AD and other inflammatory diseases in companion animals
OBJECTIVES & HYPOTHESIS → The main objective of the present investigation was to determine the distribution of cannabinoid receptor type 1 (CB1) and type 2 (CB2) in skin of clinically normal dogs and dogs with atopic dermatitis (AD). Considering AD is a major medical problem for dogs, a better understanding of the endocannabinoid system along with the biological effects of cannabinoids may be helpful for the development of therapies. Studies have shown mice lacking CB1 and CB2 have greater allergic inflammation than mice that have those receptors; furthermore, cannabinoid receptor agonists (activate a receptor) attenuate inflammation, whereas cannabinoid receptor antagonists (block the action of an agonist) exacerbate it. These findings suggest there is a protective role of the endocannabinoid system in skin allergies and components of that system, such as cannabinoids, may be potential targets for treatment. 
METHODS → The study enrolled 5 healthy and 5 dogs with AD who had clinical signs of erythema, alopecia, pruritus, and mild crusting of skin. Collection of skin samples was performed in order to study CB1 and CB2's expression and distribution. These receptors are strongly expressed in hippocampus and lymph nodes. Therefore, samples of hippocampi and lymph nodes were used as positive control samples for CB1 and CB2, respectively. All samples were analyzed in order to determine the level of CB1 and CB2 immunoreactivity (presence).  
RESULTS → In the hippocampus samples of healthy dogs, CB1 immunoreactivity (presence) was detected. CB1 immunoreactivity was also detected in skin samples of healthy dogs. CB2 immunoreactivity was detected in lymph node samples of healthy dogs. In skin samples of healthy dogs CB2 immunoreactivity was detected. In skin samples of dogs suffering from AD, CB1 and CB2 immunoreactivity was stronger than it was in skin samples of healthy dogs, indicating that these 2 receptors might be upregulated during inflammation, making them a suitable target for AD treatment.